What It Does
Edit
Adds a new radio station to your Pip-Boy that you can listen to in the Wasteland.
New DJ: Alan Morgan, an inspired character inspired by Radio Talk Pundits like Rush Limbaugh.
New Patriotic Tunes: Supplied by teh Library of Congress' websie.
There are multiple times while Alan talks that he does talk about events from Fallout and Fallout2.
Up to 40 minutes of talk and music.
After three years of silence, Radio Waves across the North American Continent reignite to the patriotic tunes broadcast by the Enclave. Now under the voice talents of Host Alan Morgan, the Enclave continues its Propaganda War against rival factions. But how much is just hot air?
Fixed Compatibility Issues as well as boosted the Sound on the DJ Audio - as it was very difficult to hear. This was the updte from v1.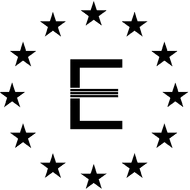 Ad blocker interference detected!
Wikia is a free-to-use site that makes money from advertising. We have a modified experience for viewers using ad blockers

Wikia is not accessible if you've made further modifications. Remove the custom ad blocker rule(s) and the page will load as expected.